Our Goals
We are committed to bringing clients the same investment opportunities and strategies traditionally available only to large institutional investors, but with the personalized service that only a specialized and smaller boutique firm can offer. We aim to meet investor objectives by creating long-term, low cost, tax-efficient globally diversified portfolios customized to each client's unique financial, estate and tax circumstances.
Our Values
We have the same values as the clients we serve. These values are what they instill in their families and what they look for in partners.
Honesty & Reliability
Integrity & Fairness
Caring & Commitment
Systemization & Precision
Diligence & Discipline
Passion & Excellence
Learning & Intelligence
People & Relationships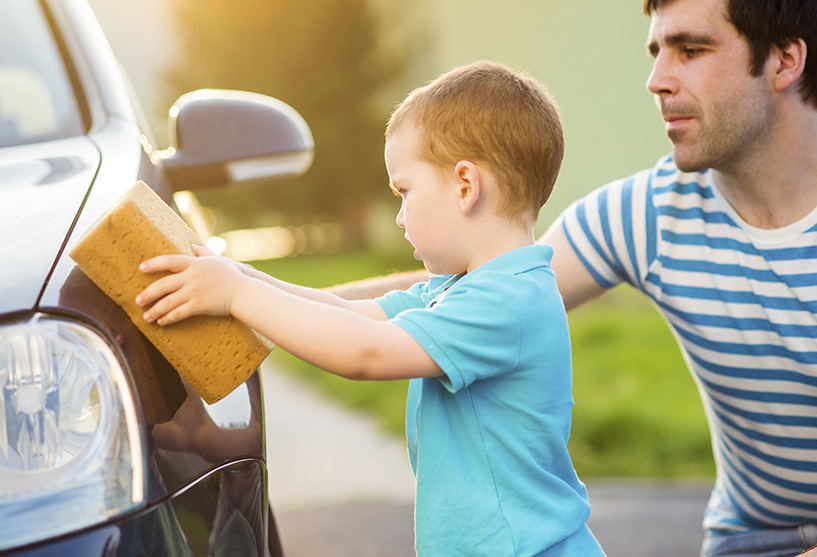 Your Situation is Unique to you.
Our versatile team of specialists will tailor the services we offer to fit each and every client and their particular needs.
Our People
Our people are all the best at what they do. Although each team member brings a unique set of skills, the team works together as a whole to provide a well rounded, tailored solution for each client. We have wealth management specialists, providing services to individuals and families. We also have specialists that are skilled in serving residents of the USA during a move from one country to the other.
We have developed a large network of trusted professionals across the USA
Our network includes CAs/CPAs, tax attorneys, insurance agents (disability, long term care, property & casualty, health, life), estate planning attorneys, immigration attorneys, mortgage brokers, government authorities and more.
How We Work
We are "fee-only" financial planners
The main advantage of hiring a fee-only planner is that the payment system is more transparent than other systems.
Financial Planners that don't charge their clients fees, get their payment in other ways. They are usually selling their clients products with commissions attached to them. This could cause these planners to provide "biased" advice. In a "fee-only" structure, you will always know how much you are paying for the services you are receiving and you are always receiving "bias-free" services.
We get 100% of our income from our clients, and no money from fund companies. This GURANTEES our clients honest, conflict-free advice.

Our Process
Proper planning is the key to an effective execution.
We have designed a process that helps us make informed and educated decisions that are unique to each situation.
Stage 1
Getting Aquainted
We start our process with some informal meetings with our client. These meetings can be in person or in a virtual manner, depending on our client's preference. We will ask a series of questions and we will request some documents to help  us understand our client's current situation, as well as their short and long term goals. 
With all of the information that we gathered in the "getting aquainted" stage, we will begin our analysis. Taking a close look at our client's financial situation, we will determine what it will take to achieve their short term and long term goals. We will then present our client with some solutions, ranging from light to aggressive.
Stage 3
Finalize Your Plan
After further meetings and discussions with our client, we like to give them some time to mull things over. We are in no rush to finalize any details. When our clients are ready, we will schedule a meeting to select their customized plan and finalize all of the details. Any questions or concerns can be addressed at any point during any of the stages of our process.
Our clients matter to us.
Unlike some large companies, we have a phone number that is easily accessible and we are are happy to take calls. When you call our firm, your call will not be placed in a Queue. You will speak with a real, LIVE person.
Contact Us
Who We Serve
Transition Financial Advisors Group Inc. offers a range of solutions that are custom tailored to each client, depending on that client's unique situation and future goals.
Our solutions are best fitted to people who:
Desire a close, long-term working relationship on a retainer basis versus a transaction on an hourly, tax or project basis
Are willing & able to expediently implement an Investment Plan (with our assistance) once designed
Are willing to delegate financial matters & have done so in the past
Make friends easily & willing to share of themselves, expecting the same in return
Are comfortable using the Internet and email
Transition Financial Advisors Group Inc. offers discretionary portfolio management services designed for individuals and families who are serious about achieving their long-term investment goals.
Our Wealth Management Process helps ensure that we only work with clients with whom we can add real value in their pursuit of a meaningful financial and investment management relationship.
Our Clients Are
Single or Married Professionals
We advise these clients differently depending on their marital status.
Young and Established Familes
We help these clients in all aspects of their finances today, while planning for the future.
Retired or close to it
We advise these clients on the proper investment vehicles as well as how to transition to "living their dreams".